Let our on-demand drivers handle your oil changes, car washes, service visits and more
Taking your car in for maintenance or repairs takes a large chunk out of your already busy day. Let SmartDrivez concierge auto services give you back your free time by managing all your auto care needs for you, from refuelling to oil changes to car washes.
Concierge Auto Services by the Hour




At

RM25

Per Hour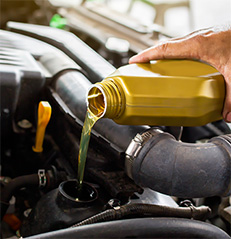 Oil Changes
Unlike typical mobile oil change services, we take your car to whatever service location you prefer.
Tire Alignments, Rotations, or Changes
Whether you have a nail in your tire or just need a scheduled rotation, get your tires changed or serviced while at work or at home.
Regular Maintenance & Scheduled Service
Our drivers make it easy to keep up with scheduled maintenance and the requirements of your warranty. Just schedule the appointment, make a SmartDrivez reservation, and leave car service to us.
Car Washes & Detailing
Who has time to wash and detail their car? Leave your dirty car with us and you'll get it back clean, neat, and looking great.
These are just a few of the ways in which SmartDrivez customers use our on-demand auto services. Have a special request?
We can likely accommodate.
Give us a call at 011-11242594
Reserve an hourly personal driver for the day and time of your car appointment or needed service. Drivers are reserved on an hourly basis, with a minimum of 6 hours required.
Let us know what services you'll need for your car in the "Notes" section of your booking. Your driver will call you after you make your reservation to introduce themselves and confirm your request.
Your professional concierge driver will arrive at your requested location to pick up the keys, take your car where it needs to go, and then bring it back safely at the end of service.
You can continue about your day knowing one more item is crossed off your list.